Discover our recipe for chocolate caramel tart.
A recipe signed CuisinezCaramel by Nigay located in Feurs, in the Loire.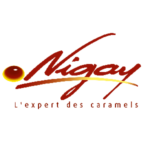 Which caramels are used in this recipe?
Speculoos caramel (biscuity taste)
Caramel powder
Sweet dough

- 190g flour
- 20g cornflour
- 90g icing sugar
- 130g of butter
- 35g almond powder
- 100g speculoos caramel
- 1 pinch of salt
- 1 egg

Dacquoise :

- 70g icing sugar
- 70g hazelnuts
- 2 egg whites
- 20g caster sugar

Caramel ganache :

- 80g white chocolate
- 200g liquid cream
- 100g speculoos caramel

Caramel chocolate mousse :

- 110g dark chocolate
- 25g of butter
- 1 egg yolk
- 125g of liquid cream
- 50g caramel powder

Chocolate glaze:

- 115g dark chocolate
- 4cl of liquid cream
- 10g butter
- 6cl double cream
- 45g caster sugar
- 12.5cl water
Ganache

Bring 50 g of liquid cream to the boil and pour over the white chocolate. Mix well and add the caramel. Mix well again and add the 150 g of cold liquid cream. Strain on contact, leave overnight in the fridge and then whip up.

Chocolate mousse

Melt the chocolate, add the butter and egg yolk. Mix well and add the caramel powder. Whip the cream into a whipped cream and fold into the chocolate. Pour into an 18 cm circle and freeze overnight.

Sweet pastry

Mix all the powders together, blend the butter with the egg, then sand the mixture. Mince and chill for 2 hours. Roll out and mould into a 20 cm tart base. Bake for 20 minutes at 170°C.

Dacquoise

Roast the hazelnuts, mix them to obtain a powder then add the icing sugar and mix well. Beat the egg whites until stiff and fold in the 20g of caster sugar. Gently fold the egg whites into the powder. Pour the mixture into an 18 cm circle and bake for 15 minutes at 170°C.

Assembly

Melt the 50g of chocolate in the liquid cream in the microwave then emulsify with a marysee. Add the butter and emulsify again.
In a saucepan, heat the water, sugar, double cream and 65g of chocolate pieces over medium heat and stir until smooth. Pour the chocolate sauce over the ganache, mix well and leave to cool to 35°C.

Remove the chocolate mousse from the mould, place on a wire rack and pour on the glaze

Spread some of the ganache with a piping bag in the tart base (keep some for decoration).
Cover with the dacquoise, mousse and icing.

Finally, poach the remaining ganache between the chocolate mousse circle and the edges of the tart.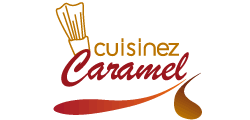 The first one is offered!