Since 1855, the family-run business is specialized in the production of caramels used in many forms (liquid, paste, powder, pieces) by artisans and food industries. Producing aromatic caramels, caramel colours, burnt sugars and caramel specialities, Nigay is unique in its dedication to the art and science of caramelization which has made its name "The expert in caramels" around the world.
Focused on human values and driven by their profession, Henri and Yves Nigay lead a team of more than 250 people. They aim to perpetuate their caramel expertise and to pass it on to the 6th generation thanks to anchored company values: Tradition & Innovation, Ethics & Responsibility, Team Spirit, Customer Satisfaction and Durability.
The idea of Cuisinez Caramel is to widely explore the use of caramels in unconventional uses. The "co-creativity" between a family-run food company and chefs who have the talent and imagination allows us to innovate in an unconventional way.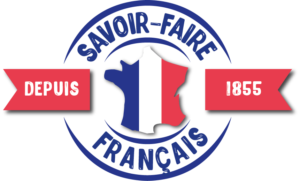 of Nigay caramels are consumed in the world
Tradition & innovation
Ethics & responsibility
Team spirit
Customer satisfaction
Durability
In the mind of the consumer, caramel is a product associated with taste, pleasure, childhood… But what do we really know about caramel and its beneficial molecules? In an effort to further improve our knowledge of caramel, our monograph presents the latest findings in the field.
Read it here !