Discover our recipe of the chocolate pecan pie. A recipe signed CuisinezCaramel by Nigay located in Feurs, in the Loire.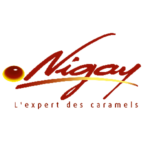 Which caramels are used in this recipe?
Sweet dough • 190g flour • 20g cornstarch • 90g icing sugar • 130g softened butter • 35g ground almonds • 100g caramel • 1 pinch of salt • 1 egg Chocolate ganache • 125g milk chocolate • 14cl of liquid cream • 30g of butter • 120g of pecans • 100g of Caramel Nigay
Ganache Melt the chocolate in the microwave. Bring the liquid cream to a boil and pour over the chocolate. Mix well, add the butter and mix again. Film in contact and leave overnight in the fridge then whipped cream. Sweet dough Mix all the powders together, mix the butter with the egg and sand together. Mill and refrigerate for 2 hours. Roll out and mold into a 20 cm pie shell. Bake for 20 minutes at 170°C. Roast the pecan nuts. Reserve 28 for decoration. Mix the rest coarsely. Assembly Spread the caramel in the bottom of the pie, add the crushed walnuts, then add the chocolate ganache. Arrange whole pecans on top as decoration. Refrigerate 4 hours before serving.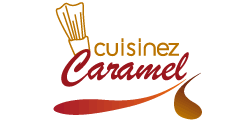 The first one is offered !